Mercialys has embarked on an environmental certification program for its shopping centers.
The internationally recognized BREEAM In-Use certification framework has been chosen on account of its high standards and exhaustive approach
After certifying 26% of its portfolio with the highest level of certification (Outstanding) in 2016, Mercialys wants to ramp up this certification to cover 80% of its portfolio by the end of 2017.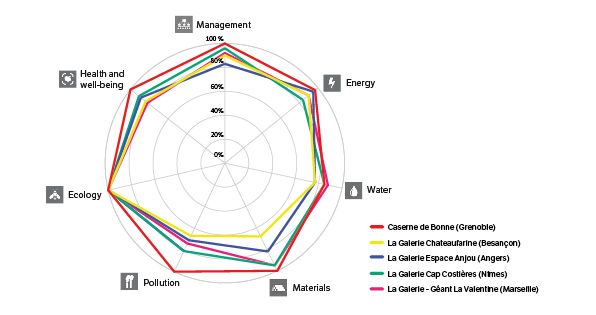 The caserne de Bonne center won the 2015 BREEAM Award for best BREEAM In-Use certified asset in the "Retail" category.
Goal 2020 : Enabling all the certified centers to progress by at least one level of certification in the second key area.
Learn more about BREEAM In-Use certification