FOCUS 1 : Responsible business
This first key area represents the core foundation for the CSR strategy. It incorporates the initiatives aligned with the responsibilities expected of all real estate companies. These important stakes, on which Mercialys often already has longstanding commitments, need to be systematized and managed effectively, further strengthening the existing dynamics and innovating to exceed standard industry practices.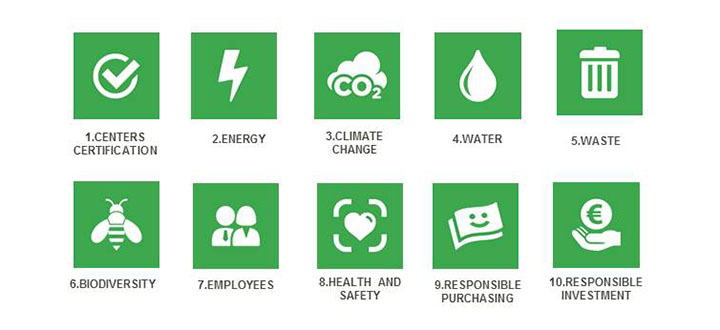 FOCUS 2 : Sites engaging with their communities
This second component concerns more societal and prospective initiatives that Mercialys must take on board if it wants to play an active role in the regions where it operates. Based around an ambitious vision for the shopping center's role within the community, this focus area enables Mercialys to adapt to regional specific features and build the elements needed to compete effectively in the future.